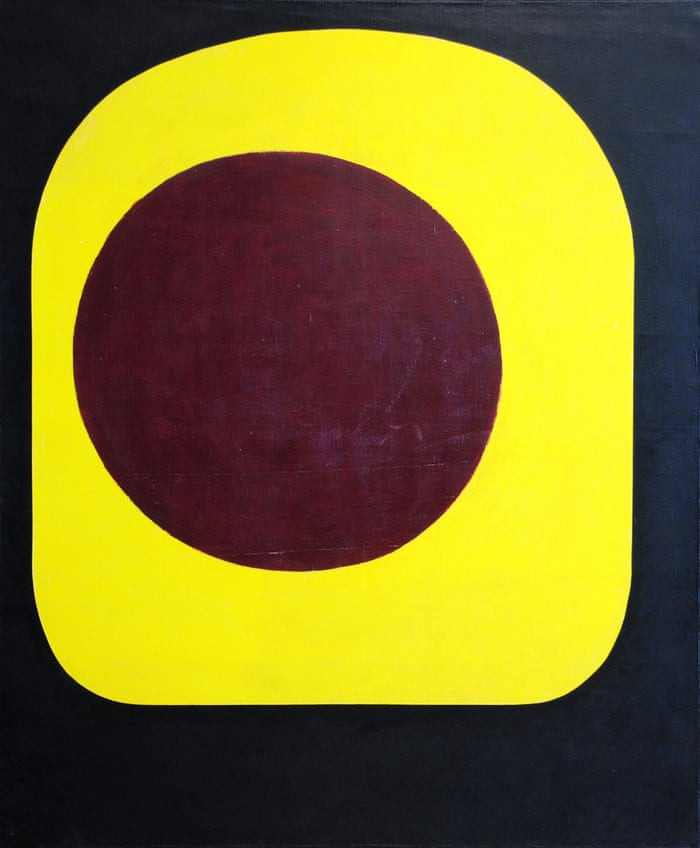 Saida Menebhi (سعيدة المنبهي ; 1952-1977) was a Marxist revolutionary, a teacher, and a poet.
Born in 1952 in the quartier populaire of Riad al-Zaytoun in Marrakesh, Menebhi studied English in Rabat, trained as a teacher, and after taught at the Lycée al-Khawarizmi in Casablanca. She was a member of the National Union of Moroccan Students (UNEM) and the Moroccan Union of Labour (UMT).
As a member of clandestine Marxist-Leninist organisation Ilā al-Āmām ('To The Front'), Menebhi was arrested in January 1976 and held in the infamous torture centre, Derb Moulay Cherif. With other members of Ilā al-Āmām, she was sentenced with "threatening state security".
On 10 November 1977, Menebhi and 138 other detainees across the prison system began a hunger strike against their solitary confinement and for political-prisoner status. On 11 December 1977, her 34th day of her hunger strike, Saida died in Casablanca's Averroes hospital. She was 25 years-old.
The following poem was written in French on 14 September 1977, and collected in Saïda Menebhi: Poèmes, lettres, écrits de Prison, published in 1978 by the Comités de lutte contre la répression au Maroc, Paris.

We have included an Arabic translation of the same poem by critic and poet Abdellatif Laâbi, himself a long-time political prisoner. It was first published in 1982, in Al-Badil (البديل).

––
Wednesday
a mother and her child
in the panic of abandonment
the jailer.
Glare of light
in the penumbra of my loneliness
this child
this mother
the bars separate them
each a side
meet of two glances
no words
the girl stamps
and it's a long time already
that you've gone about your business
she wants to be in your arms
children at that age
believe that the world
belongs to them
like a melon
she wants to be in your arms
she ignores the bars
embrace
but the tears of anger
flood her pale face
she feels the bars' cold
why do they exist
as if it was the first thing
to contemplate
in life
Embrace
the child, the mother
and the bars
when a child and their mother
kiss
through even the traitorous bars
love is incarnated
chirping gently
from a filigree on the horizon
appears the world of tomorrow
mountains, hills
to their feet lower
the remotest trails
the maquis paths
hum
'Abdelkrim's song 
the Internationale
Oh my child
If old age gets me
Death
if they cut my head
the struggle between the hands
you and all the other children
so that tomorrow
children your age
never see prison
before you obstacles will fall
doors open
the sun will penetrate prison
––

الأربعاء
ام وطفلتها
في ذعر الإهمال
والسجانة
ضوء باهر
في ظلمة وحدتي
هذه الطفلة
هذه الأم
تفصلهما القضبان
كل واحدة من جهة
لقاء نظرتين
دون كلمات
الصغيرة تضرب الارض برجليها
وانت منذ وقت طويل
منشغلة بشؤونك
الأطفال في مثل هذا السن
يظنون ان العالم ملك لهم
انها تريد ان اكون كالبطيخة
بين ذراعيك
انها تجهل القضبان
عناق
لكن دموع الغضب
تسيل على وجهها الممتقع
إنها تشعر ببرودة القضبان الحادة
لماذا هذه القضبان
كانها اول شيء يجب أن يرى
في الحياة
عناق
الطفلة الأم
والقضبان
عندما تتبادل طفلة وامها
قبلة
حتى لو كان ذلك من خلال
القضبان الغادرة
يتجد الحب
بغرد خفية
عالم الغد
وفي الافق يرتسم
الجبال ,التلال
تركع لهما
بينما يعلو في الدروب البعيدة
في الممرات الادغال
نشيد عبد الكريم
والاممية
يا طفلتي
إذا ما بلغتني الشيخوخة
او الموت
إذا ما قطعوا راسي …
لكي لا يرى السجن غدا
اطفال مثلك
فالعراقيل ستنتفي امامكم
ستفتح الأبواب
ستجد الشمس طريقها
الى السجن
عبد اللطيف اللعبي –